Welcome to the Jaipur - based modern graphic design agency, that is breathing life into brands by narrating concepts, designs, and ideas.

Our motto is to provide quality designs, and that will surely help in your business.
Making a brand is not easy, It took lot of effort. We are a graphic designing agency in Jaipur, who designs quality and effective artworks that catches the attention of the customers and its resulting conversion or closing of the deals.
To get noticed by customers its very important show through right content or communication medium. We design for any media including advertising, digital, video and much more.
We make winning Strategy and puts in stories for clients to speak with customers in a single voice.
Videos always added value to the brands. With Voice over or without voice over in both manner it has its own capabilities. At Wayout Design we works on stunning ideas and renders quality video for branding promotion to info graphical videos.
We understand what makes a website work. With the passion of creating cutting edge, responsive and mobile-friendly websites that not only look beautiful but will also help to convert your visitors into customers.
The packaging is something that is bombarded on a daily basis. So creating an eye-catching packaging design that can be reproduced for years is a real challenge, especially with trends in industrial and customer-centric Vision.
Quick or Faster Turnaround Times
Most demands just take a couple of business days otherwise it depends on work.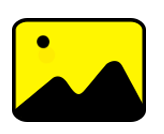 Access to Free Quality Stock Photos
Level up your image and your plans with free stock photographs by means of Unsplash.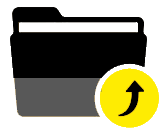 With Your Source Files Included
You have 100% ownership of the files the moment we deliver your work.
Satisfactory Effort All The Time
We make all efforts to satisfy you for your all graphic needs.
We usually respond within 2 business days or you can contact Us directly.
Get Updates From Us. Occasionally we sent valuable mails.
Address:
E-49, Bank Colony, Murlipura, Jaipur, (Raj.), Bharat – 302039